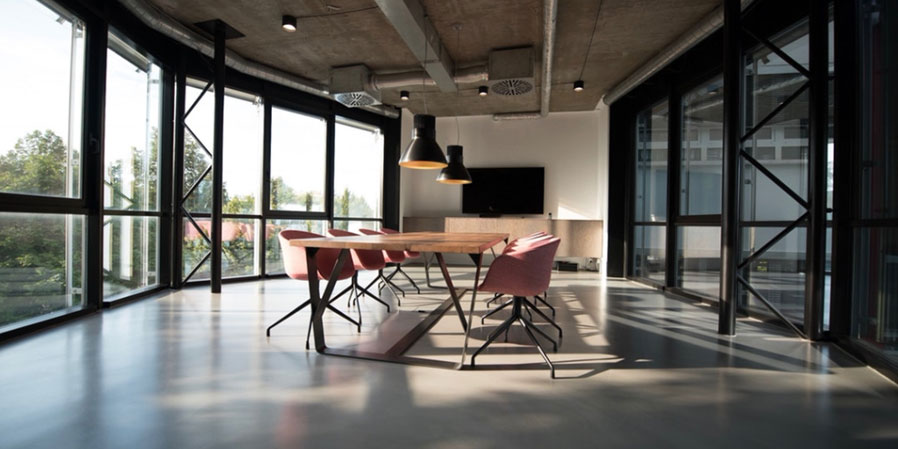 No business wants to stay in cramped, expensive or inefficient buildings or offices.  Expanding, lease expiration, or looking for more visibility or better terms are some of the reasons business move to a new location. It is also true that Three quarters of small and medium-sized companies delay moving premises because of the stress of the task.  If you are in the process of planning an office move, then good phone and internet provision should be high on the list of priorities, if not the number 1 on the list. Our primary focus here is to ensure your IT and telecoms move goes without a hitch.
Moving statistics
There is always more involved in an office move than many expect. You may find that move date running away or worse still, that the day comes and nothing works. The following statistics from an E.ON survey show the harsh realities for relocating businesses.
Small businesses have lost an average of 7.5 working days each as a result of moving premises in the last five years
Moving premises costs the average SME an around £40,000 over five years, accounting for approximately 2.5 percent of their annual turnover. The cost is mainly due to the disruption caused by moving.
SME owners and managers say that moving premises is the second most stressful task they have to deal with (31 per cent), second only to hiring new staff.
More than a fifth of SMEs say they have put off moving because they couldn't face dealing with transferring service providers.
Moving is serious business. You can navigate a smooth move with minimal disruption to your services and clients through thorough planning and preparation. The key is to start planning months before any relocation so that your business does not suffer punitive costs, downtime and disruption to your services.
Relocation connectivity issues
Relocating businesses face a raft of Internet and phone related challenges, that can ultimately negatively affect their bottom line. These include:
Slow speeds – you may find broadband service much slower than it used to be, that you start having problems connecting to your Internet network or that is there a fault on your lines. The harsh reality is that Internet speeds vary depending on which area you are moving. Sadly, fibre broadband doesn't reach everyone in the country just yet, and some providers' networks are even more limited than that.
Contract termination costs – if you are still under contract with your old broadband provider and want to switch, you will likely have to pay an early termination fee. The penalty is usually equal to the bills of all the remaining months on your contract – so for example, if you spend £40 per month and have three months of the contract left, your exit fee will be £120. You might also have to return their equipment (such as the router) otherwise they will charge you if you don't.
Unmovable numbers and networks – moving legacy numbers from your existing location to your new offices are unlikely to be done on the same day that you move in. It is not uncommon for some networks to refuse to transfer traditional telephone numbering systems typically because the telephone numbers are geographically bound to the local telephone exchange.
Installation timescales – there may also be challenges with the line installation date before making the physical move. It is advisable for you to allow for problems with third parties such as Openreach that will be out of your control.
The loss of a business main telephone number is potentially a massive threat to any business.  The cost of changing a long established business telephone number could be enormous, not only concerning printing costs but also the costs of informing existing customers, and the potential loss of older customers.
Any one of these connectivity issues can lead to downtime in business operations; potentially result in a drop in sales or the inability to service your customers when you move.
How B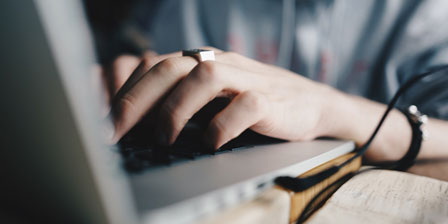 ellcom help
As you will see in the case study below, it is vital to contact business telecoms experts like us at Bellcom Communications to analyse the connectivity capabilities in your proposed new location and establish the right solutions for business where possible.  Be aware that it is not always possible to apply a fix to connectivity issues, in which case we will advise you accordingly.
Electrical Company case study
A potential new client, an Electrical & Mechanical Engineering company, approached us after they had recently signed a new lease on new premises in Central Croydon. They wanted us to provide an Internet connection and telecoms for them.
We discovered that the building was in an area with notoriously slow Internet speeds when checking the available networks.  Knowing that the client needed good speed and bandwidth to enable them to trade, we advised that their new location would not have adequate Internet speed for their requirements.
Using our slow Internet warning, they were able to cancel the new lease, although they incurred considerable legal fees.
They then proceeded to look for alternative premises.  However, this time, they asked us to check for suitable connectivity availability before they made the final decision.
They found suitable premises, and we were able to supply an outstanding business grade Internet line, with full resilience. The client could now move into their new offices with a telecoms service that supported their needs.  We added a new Hosted Voice phone system to their network services, and transferred their existing phone numbers, to complete their package.
The Company has expanded considerably since moving to their new premises, and we simply added new phone handsets as required, with no hassle and not wait times or new contracts.  We are pleased to say that their Internet service is still as robust and coping well with their ever-increasing requirements.
Take away
This post highlights the importance of thinking about and planning your telecommunications before any business move. Do not be like the electrical company in our case study above and leave your telecoms until you have committed to new premises as you may incur legal costs for pulling out of a property agreement. Instead, contact business telecoms specialists like Bellcom Communications before doing anything else, ideally before you decide on where to move your business.  We will conduct accurate analyses of connectivity in your new location. Our assessments include:
Checking the broadband coverage in your proposed address.
Finding out if there is a better broadband package for your business
Checking if there are faster broadband options that better meet your business requirements.
Make your Communications your biggest priority in any business move.