Reports suggest the second phone to run the BlackBerry 10 operating system to be released on the same day as the Samsung Galaxy S4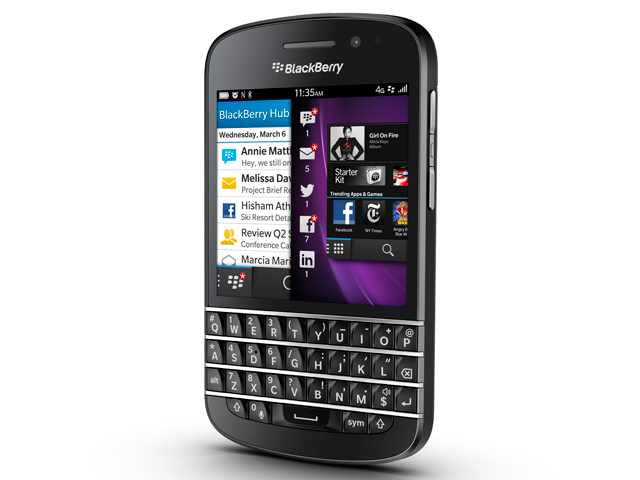 The BlackBerry Q10 will go on sale in the UK on April 26, according to online reports.
It is powered by a 1.5GHz dual-core Snapdragon processor and
has both a full QWERTY keyboard and 3.1-inch touchscreen – the first BB10 smartphone to do so. It also has an eight-megapixel camera and expandable memory of up to 32GB with a microSD card.
It was unveiled alongside the Z10 at a global launch event in the US on January 30. The latter of the two – the first device from BlackBerry to run its new platform – went on sale in the UK the following day.