UK Mobile Operators have spent £1.4bn on the Ofcom auction for 5G network spectrum…..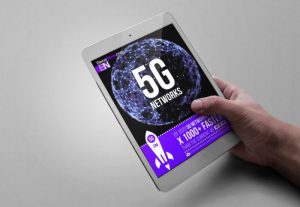 O2 took the most Spectrum, winning all 40MHz of 2.3GHz and 40MHz of 3.4GHz
EE have secured 40MHz of 3.4GHz spectrum for £340m
Vodafone spent the most with £378m for 50MHz of 3.4GHz Spectrum
And Three spent just £164m to get 20MHz of 3.4GHz
So, what does this mean?
Not much right now, but in the future users will be able to use 5G services to that will bring superfast downloads, low latency and ultra-high quality streaming. The exciting bit is that 5G will enable businesses to get the most out of technologies like M2M (Machine to Machine) and IoT (Internet of Things) and transform the way we work.
Some examples are driverless cars, Smart Buildings, Logistics Tracking, Fleet Management, Smart Meters, Capillary Networks, Smart Agriculture, Traffic Safety and Control, Remote Manufacturing and even Remote Surgery.
When will this be happening?
We expect the first 5G devices to hit the market towards the end of 2019. At launch, 5G will be like enhanced, faster 4G, but will gain new capabilities as the technologies and standards mature. Pre-launch tests will focus on proving technologies and understanding how these technologies will work in a variety of real-world conditions.
Next steps
Bellcom Communications provides a full package or services that encompasses all your telecoms, connectivity and I.T. needs. Contact us to discuss Dedicated Fixed Lines and Mobile Networks options for your business.